A Partial Reading List:






Related Links: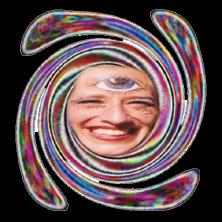 Synchronicity is a phenomenon given recognition in this century in the writings of of Carl Gustav Jung, the psychologist who also coined the terms "collective unconscious", "introvert", "extrovert", "anima" and "animus". If my undergrad studies still serve me, synchronicity is the acausal correlation of two or more seemingly unrelated time/space events happening simultaneously.

Such will be the topic of explorations I will delving into on this page.